Athlean
Xero
100% Body Weight Training Program
Meal Plan Included
No Equipment Needed
150+ Bodyweight Exercises
Lifetime Access
Original Price
$97.00
You Pay
$79.95
No Equipment Needed
150+ Bodyweight Exercises
Lifetime Access
Meal Plan Included
YOUR BODY IS THE GYM
In just 6 weeks turn your body into a muscle building, fat burning machine without ever stepping foot into a gym. No matter your current fitness abilities ATHLEAN XERO will help you improve the way you move, look and feel without ever needing a single piece of equipment.
NO BENCH. NO BAR. NO BANDS. NO BULL!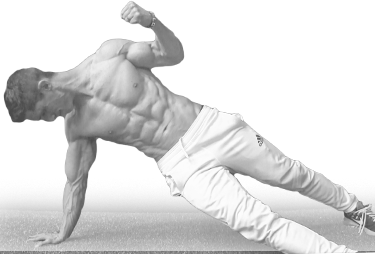 Program Focus:
Builds Muscle, Burns Fat, Bodyweight Training
Skill Level:
Beginner to advanced
Training frequency:
5 days per week
Required Equipment:
None
FROM XERO TO THIS IN JUST 45 DAYS!
Austin Williams - 17 Years Old
Chris Weber - 26 Years Old
Max Bauer - 27 Years Old
Robert Reid - 27 Years Old
Russell Byrne - 48 Years Old
Frederik Homaa - 24 Years Old
Henrik Andersson - 28 Years Old
Daryl Eagle - 25 Years Old
xero

|

Verified User
Best Workout-Very Challenging.
Stumbled upon athlean x on Instagram. I was choosing between Vshred and this platform. Something felt odd about Vshred so I stuck with my gut and chose Xero. I haven't completed it but I am satisfied in the workouts since they are challenging. Halfway into the program I got discouraged but was elated when there was a step-down option below zero and 2degrees below. What I love about the programs is Jeff doesn't leave you stranded. Trust me I would have been pissed to find out after I made the investment that these exercises are nothing short of superhuman. I can see myself progressing in strength and I love the meal plans as well as motivational pep talks in your dashboard. For someone as out of shape(skinny fat) as me who could only do 10 pushups to challenge myself in doing 25 in one rep is amazing, especially as I always lacked upper strength. Xero is hard but worth the investment,
xero

|

Verified User
Top of the Line Body Weight System
After some research, I ordered Athlean Xero with the thought that I had nothing to lose in my fitness journey during the quarantine. The outcome has surpassed my expectations! Staying on track with the food menu and the weekly workouts, I saw improvement in my physique after just 3 weeks. Jeff does a really good job making use of your home as a gym. I had to improvise for a few exercises, but I recommend this to anyone who doesn't want to drag themselves to the gym or are still quarantining. I also put an emphasis of quality form over quantity just for the sake of getting an exercise done within a time constraint. That personal philosophy seems to be paying off! I plan to repeat the 6-week program to further my results!
xero

|

Verified User
Very useful and clever program
Very useful and powerful training sistema. And very easy to adapt to my needs and previous physical situation. As having Jeff coaching me at any time of the day. I highly recommend your products. I am thinking about following a new program.
xero

|

Verified User
Good planning, and progression. Will challenge you!
xero

|

Verified User
Good planning, and progression. Will challenge you!
xero

|

Verified User
A great pick-up for social distancing
I was unsure of what to expect going in. I thought body weight couldn't do much. However, paired with the ab program and the nutritional plan, I really see some difference. No, I'm not super shredded but I am leaner and stronger. I've noticed most of the change in my upper body. I think this program has a lot of functionality aspects to it and definitely gave some workouts that I had never done before. I appreciate the experience and look forward to joining another program when I can go back to the gym.
xero

|

Verified User
Loved the first 3 weeks but after seemed to lose its structure
This program started out really strong, every week built upon itself really well and I could physically see progress in stamina and strength each week as the workouts increased in difficulty. The week always consists of strength, burst workouts, and a challenge day which is a fun format. The issue I have with this program is by week 4 and beyond some of the burst or challenge workouts are seemingly out of place; the intensity jumps from 60 to 200 without any preparation. As a great example of this, in the week 4 challenge you are expected to do 80 finger tip push-ups, something that was never even mentioned in the first three weeks and this made zero preparation for. I went from finishing challenges in the elite status to basic status which is not only very discouraging but didn't make sense. Again, the first 3 weeks are structured really well at a consistent difficult progression, after that, I ended this program frustrated with the workouts. To resolve, this program is better suited as an 8 week program so enough time is provided to adjust to the more difficult workouts.
xero

|

Verified User
Jeff takes a wholistic view on how to train your body with nothing but your own body weight. The workouts are tough! I just finished the 1 degree one-month program, and will be starting with Xero. Loving the results so far. It's no walk in the park. But then again, I expect nothing else from Jeff. Much appreciate it!
xero

|

Verified User
Althean XERO - Amazing, no-equipment needed program!
I had followed Jeff on his YouTube channel for a couple of months, doing some of the focused routines as part of my own daily routine. When lockdown life started, I was looking for a well structure program from someone that I could trust to both push me and give me an all over balanced, scientific routine to my training out of the gym – XERO is just that! The program is so well structured to focus on both strength and conditioning, and build you up from the very start such that I was seeing notable progress after week one, and it kept building all the way through to the end of week 6. The format of how each day's routine is presented on the portal is super and just like having your own personal coach. I've had massive improvements in certain body areas of mine (particularly shoulders) that were previously weaker than others due to gym classes and PTs that didn't fully focus on a proper balance of development across all body areas. In XERO, Jeff makes sure to leave no part un-worked! With gyms now re-opening, I can't wait to do some of the other programs (once I've completed Absolute XERO), and will definitely be re-running XERO to keep building on what I learnt during my first time through.
xero

|

Verified User
The Best Workout I Ever Had
Athlean-X is a very good program. I really like that I can use this program in my own home. I also like how Jeff motivates us through the pre-workout videos. Something I noticed in my experience is that I improved on the exercises by at least one almost every workout session. My only complaint was the record system, that you use to keep track of your progress, was confusing to get used to. Yet if that was my only complaint, that alone should tell you this program is worth its weight in gold if you know what I mean.
Load More
Program Focus:
Builds Muscle, Burns Fat, Bodyweight Training
Skill Level:
Beginner to advanced
Training frequency:
5 days per week
Required Equipment:
None
Program Includes
45 Day Step-by-step training system
150+ Unique Exercises
Challenges that ensure progress
Six Pack Shuffle Ab Sculpting Program
the complete X-factor meal plan
X-FACTOR MEAL PLAN
Building muscle and losing fat is easier than ever! This simple to follow meal plan provides the step by step guidance to make sure you never fail while keeping it adaptable to your specific tastes. No calorie counting or measuring required – and STILL get shredded!
Meal Plan features
Updated Supplementation Guide
Adaptable to meet specific tastes
No calorie counting or measuring
Proven to get results!
Original Price
$97.00
You Pay
$79.95